Featured Call of the Month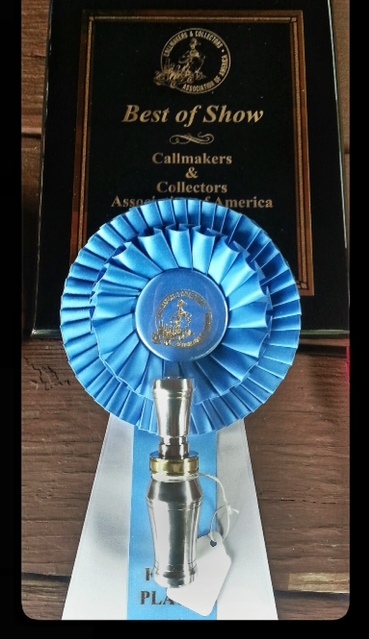 John Koepp
Addiction Calls
Benton, MO
In honor of October being the month of the Reelfoot Lake Festival (aka Fin & Feather Expo), we are featuring last year's Blue Ribbon winner of the CCAA Working Call Contest...John Koepp of Addiction Calls! John has been known to make some amazing "screamers," and this all-aluminum, brass banded call was nothing short of that. Congrats on your Featured Call, John!!

President's Note
The Reelfoot Lake Show (aka "The Fin & Feather Expo") in TN just finished up, and I have to say that it's really hard not to love the event and that place. Callmakers and collectors from all over the country were in attendance. There were dozens of vendor tables, room-to-room trading, demonstrations, seminars, and let's not forget the main event - the CCAA Working Call Contest!! Congratulations to Mark Rogers of MR Calls for his big win in the competition. I didn't hear one person say they weren't looking forward to next year already. I hope to see you there. Let's close out the Summer in a safe and enjoyable way!
All the best,
Rick Milligan
President