Featured Call of the Month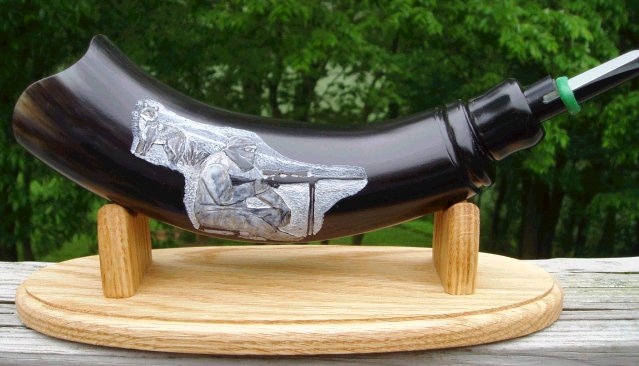 Dave Paul
Womelsdorf, PA
Dave is among the best of decorative predator callmakers. His work combines beautifully carved and painted hunting scenes into life like masterpieces. Gazing at his call scenes can take you to the very location depicted on the calls. Dave can be reached at Dpaulpa.comcast.net

President's Note
The 40th Annual NWTF Convention and Sport Show is set to kick off February 11th - 14th in Nashville, TN. Over 48,000 people are expected to descend on the Gaylord Opryland Resort and Convention Center. Gear companies, callmakers, taxidermists, families, and collectors from all over the country will be there. Of course, our working and fancy/decorative call competition will be the highlight for us. It's truly one of our biggest of the year. Stop by our booth right at the entrance and say hello. For more info, please go to
www.nwtf.org
Finally, many thanks to Mike Pahl and Ron Gould for their generous donations of a beautiful call for our new member campaign. This year's winners are...
Barton Langley of Russellville, AR
and
Troy Taylor of Puyallup, WA
Congratulations to you both! And thank you to everyone that made this new member drive a big success!
I hope your waterfowl season is safe and enjoyable!
All the best,
Rick Milligan
President